Family Office of the Year – City of London Wealth Management Awards 2018
The purpose of the City of London Wealth Management Awards is to recognise, promote and celebrate quality of service from Wealth Management companies and individuals.
Winners are determined by an online, public vote which takes place over a two-week period. The poll is reviewed by an independent panel of judges.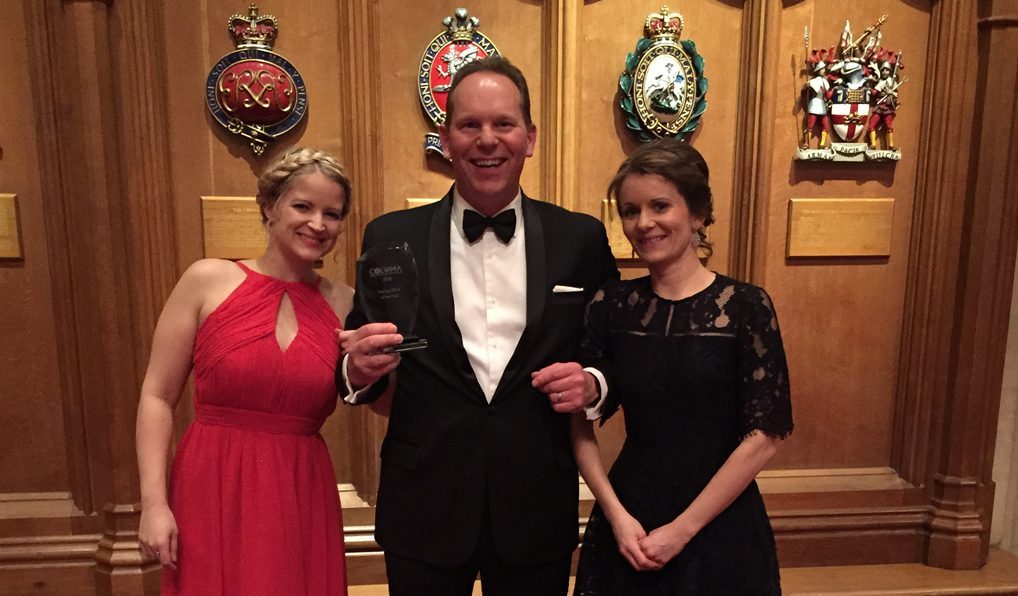 The ceremony was conducted at the prestigious Guildhall in the heart of the City. Following our nomination, we faced fierce competition from larger businesses, notably Killick & Co and Hottinger, but the over-whelming support of our loyal clients carried us to victory. CEO, Simon Lewis, was there to collect the award, accompanied by CFO, Kellianne Banham, and Head of Marketing, Ceris Hymas.
Simon Lewis said "I am incredibly proud of my team right now, because it is their dedication and excellence that has inspired our loyal clients to vote for us. We pride ourselves on teamwork and although I am privileged to be receiving this award tonight on behalf of the Company, I am accepting it on behalf of each and every one of our team."