Managing Inheritance
For more than five decades, individuals and families Surrey wide have placed their trust in Partridge Muir & Warren (PMW) for a range of financial planning needs, including financial advice on inheritance.
Since our founders started PMW in 1969, we have always been fully focused on protecting the wealth of our clients. We are multi-award winning chartered financial planners, considered to have achieved the highest level of professional industry standards by our commitment to putting the needs and goals of our clients at the heart of all we do.
Are you looking for advice on inheritance management?
You may be looking to reduce how much Inheritance Tax your loved ones pay on your estate when you die.
Or perhaps you want to make sure that what you leave behind goes to the right people, at the right time, without raising issues for those who may be claiming benefits, vulnerable in some way, or subject to bankruptcy orders for example.
It could be that you are eager to protect your estate due to family complications, such as remarriages, divorces or financial issues amongst certain members.
Every individual and every family are different, and this is precisely why at PMW, we always fully tailor our advice and approach to suit individual needs and goals.
So, whatever your reasons for seeking the services of a specialist financial adviser for inheritance, you can rest assured that at PMW, we will commit ourselves to doing everything we can to ensure your wishes are met, using our extensive and comprehensive knowledge to put strategies in place that are designed to safeguard what is important to you, and your family.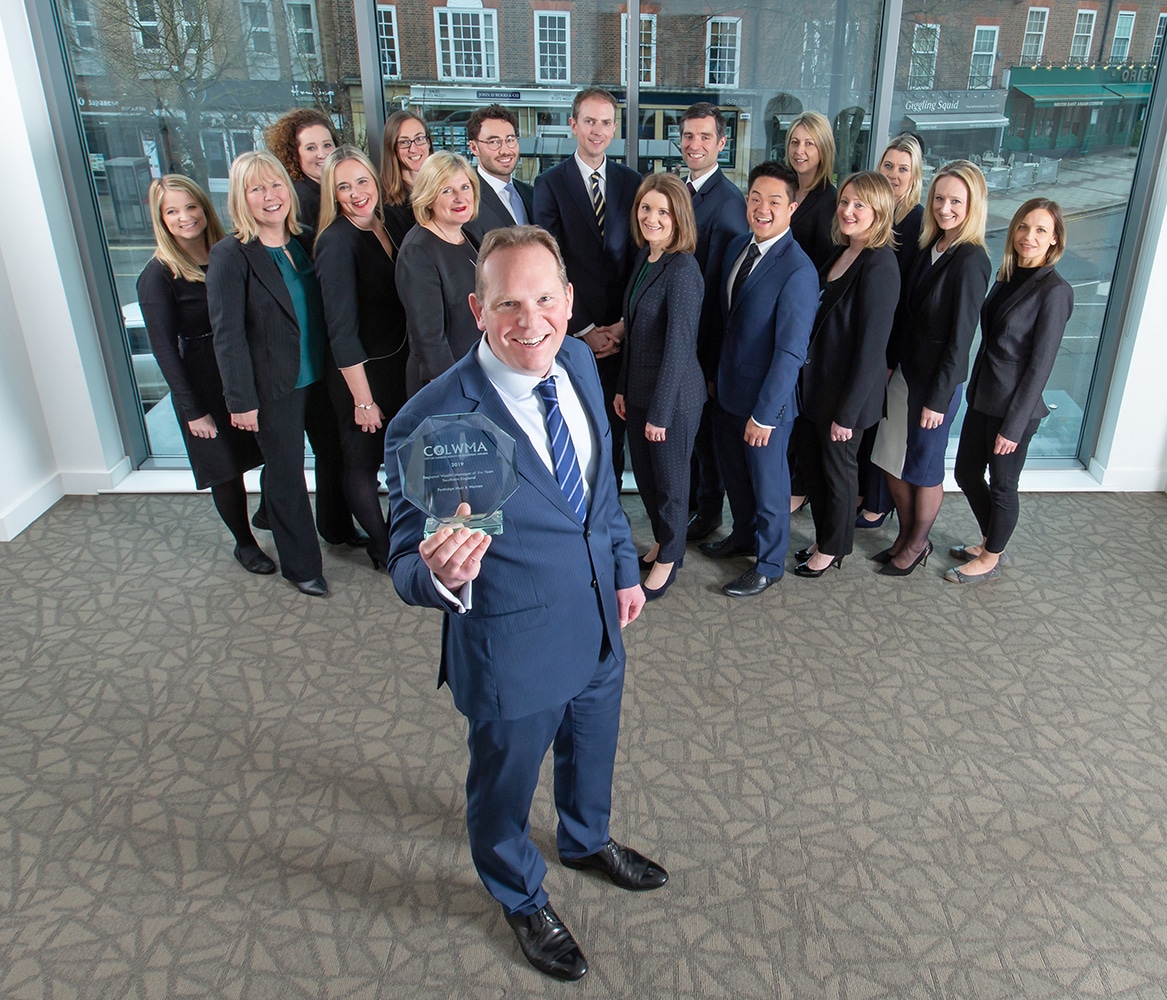 Your personalised inheritance management strategy
Financial advice around inheritance encompasses a range of tactics, which means you will need fully-rounded advice. The good news is that PMW is more than simply a financial advice company. We are a team of financial planners, tax advisers, estate planners, legal specialists and investment and portfolio administrators. The in-depth, combined knowledge we are able to provide means that you will have access to all the guidance you need to ensure the inheritance you leave behind is safeguarded and maximised.

From Inheritance Tax planning and will writing, to Lasting Powers of Attorney, setting up trusts and investment management, we seek to take care of every aspect of managing your inheritance, with a fully tailored approach.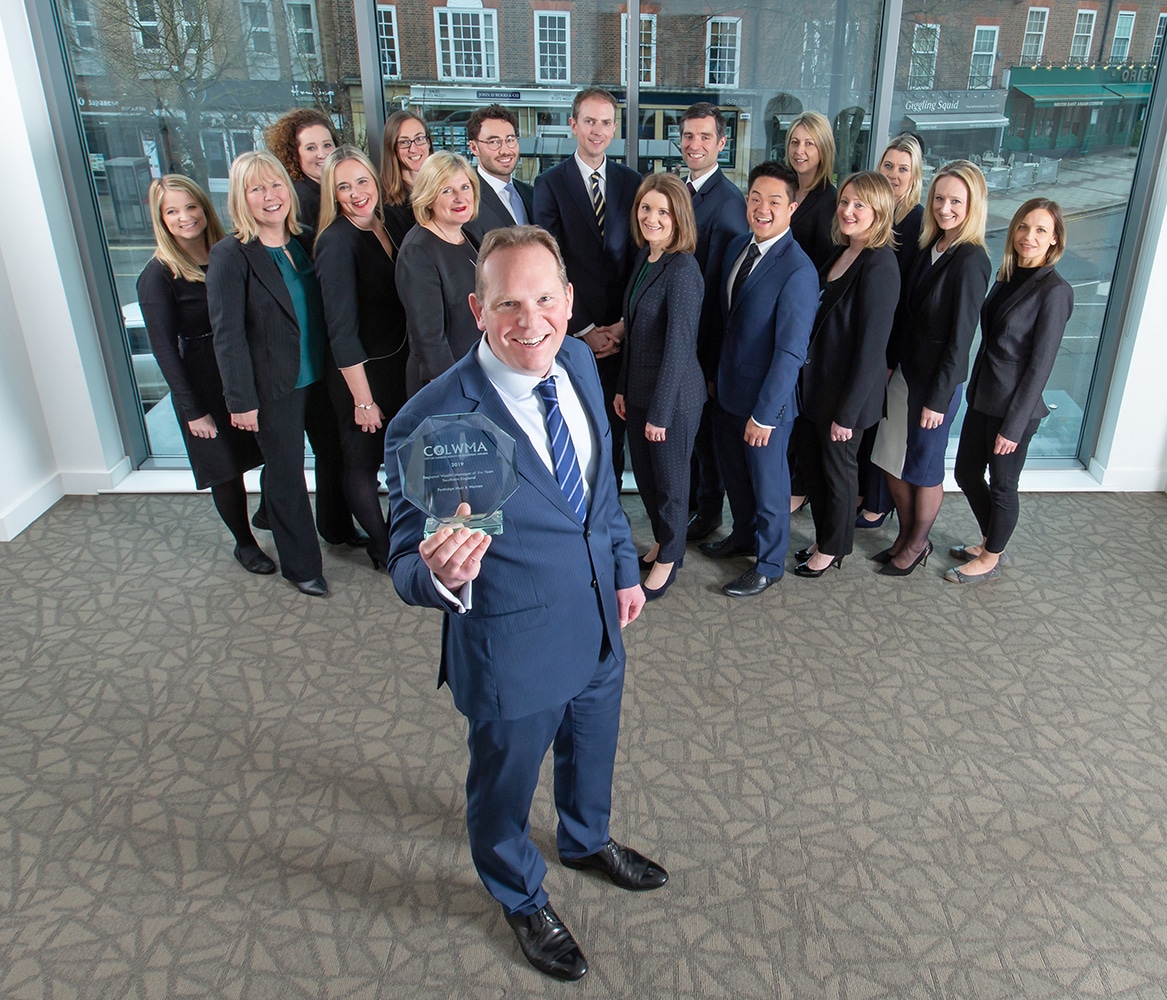 Watch our video to find out what we can do for you
Protecting your assets, for future generations
Naturally you will want to pass on as much of your estate to your loved ones as possible, whilst ensuring that you can continue to live a comfortable life and pursue all your dreams.

We have successfully put in place a range of effective inheritance management strategies for our clients, with a view to:

• Mitigating Inheritance Tax payable
• Protecting assets from long term care fees
• Safeguarding inheritance where families have been impacted by the likes of remarriages, divorces and bankruptcies
• Ensuring young, disabled or vulnerable beneficiaries are taken care of financially, whilst being protected at the same time
• Making sure assets are protected in the event of mental incapacity

If you are looking for financial advice on inheritance, please be assured that you will be in safe, helpful and very competent hands with Partridge Muir & Warren.
Our inheritance management services
One of PMW's underlying strengths is that every client is treated as an individual and the company ensures that it offers a specialised service tailored to the client's needs and not one based on a 'one size fits all' approach. I have used PMW for over 35 years and therefore observed, at close hand, the increasing sophistication of their analytical investment approach which has resulted in wise and appropriate choices of suitable investment products, and I have been very pleased with the returns obtained.  Indeed, I have recommended them to friends which, of course, is the ultimate test of a client's satisfaction.

Partridge Muir and Warren's approach has always been a friendly, helpful and informative one. l am very happy to be part of the PMW family.

I have been with PMW for seven years and they have always been very professional, easy to work with and courteous. Most importantly, they cover every aspect of our financial necessities and have achieved our investment goals and objectives. They are exactly what retired investors need. Very professional but in a most pleasant way. Our meetings are always very enjoyable and I look forward to them.

I first met Simon Lewis at a pre-retirement seminar run by my employer in mid '90s. It was my first experience of wealth management and at that time had little surplus wealth to invest, but I signed up. I retired after a career which included long periods on contract working outside UK, and so I have neither a full state pension, nor a maximum employer's pension. Management of our savings is thus of great importance, as regular withdrawals provide a top up to our income. Over the years we have learnt more about PMW and Simon, who is now CEO, and have come to trust their investment philosophy. It is completely tailored to our requirements, as a result of in depth and regular discussion with us. PMW have what I regard as an intensive doubting style. They do not take potential investment funds at face value, but dig under the surface to determine whether the fund is sound, before investing. They also ensure that the fund continues to perform. Not only are we able to withdraw a regular income from our savings and achieve an agreed, and satisfactory, capital appreciation, but we have also called on our funds from time to time to buy a larger item such as a new car, and the funds have been released and available quickly. We have no hesitation in recommending PMW to you. Our funds are managed prudently and professionally and we have confidence that they will manage your funds in the same way.

You have looked after me extremely well over the years and have always been approachable, helpful and easy to talk to. Thank you.

Many thanks for your continued patience and understanding, which is much appreciated.

We can't thank you enough for this. I know your presence ​alone has been of great comfort to my mother; your expertise is clearly huge and so useful to us at this difficult time.

Your help and guidance was most invaluable and very much appreciated in this respect, as it was all way beyond my understanding of these matters. You have been extremely patient and understanding throughout the whole procedure. I cannot thank you enough for all that you have done for me – you were wonderful.

"We can rely on PMW's guidance and knowledge with the various markets. Whilst I take a bird's-eye view of what is going on in markets, it is reassuring that we know that PMW can deliver an in-depth view – that over time has proved to be successful"
Inheritance Tax (IHT) is a tax payable on the value of a person's estate when they die. The estate includes property, possessions and cash. If the value of the estate is more than the current IHT threshold, also known as the nil rate band, and with exemptions factored in, then IHT will be charged at the prevailing rate.
A trust is a legal arrangement that makes it possible for you to place assets under the management of a trustee for the benefit of someone else. They are often used as an inheritance management strategy as they have the power to reduce the Inheritance Tax payable on an estate. Many people also make use of trusts to protect their beneficiaries, particularly those who are young, disabled or vulnerable.
How much does your inheritance management service cost?
At PMW, we have always been dedicated to working to a transparent and unbiased pricing structure across all of our services. With our inheritance management service, you will never find any hidden charges, and you will always be kept fully informed of the costs involved.
Ready to discover more about our Surrey inheritance management service?