Independent Financial Advisers in Hampshire
Financial Advice and Wealth Management
For those times when you need trusted independent financial advisers in Hampshire, the experts at Partridge Muir & Warren are on hand to provide specialist guidance on everything from retirement and investment, to estate planning and will writing, and have been since 1969.
As fully independent, chartered financial planners, we have for more than fifty years maintained our core aim of protecting the wealth of our clients.
Whether you have a desire to secure your financial future and enhance your retirement years, boost your investment returns, or put things in place to ensure your family is provided for in the future, you will be in the safest of hands at PMW.
Looking for financial advice in Hampshire? PMW has all you need for complete reassurance.
From our centrally located offices in Esher, Surrey, we provide advice for clients across all surrounding locations, including the whole of Hampshire. Wealth management, retirement planning, Inheritance Tax planning, setting up trusts, will writing, and investment management are just some of the services offered by our award-winning, in-house team.
Perhaps you are already retired and keen to optimise your retirement income, or are planning ahead for the retirement of your dreams? Maybe you are looking to protect your family's best interests for the future, or wish to get more out of your investments?
From independent advice to wealth management, Hampshire serving PMW has a full team of estate planning, financial advice and legal experts at your service, so you can rest assured that the knowledge and experience you need is readily available to assist you in meeting your financial goals.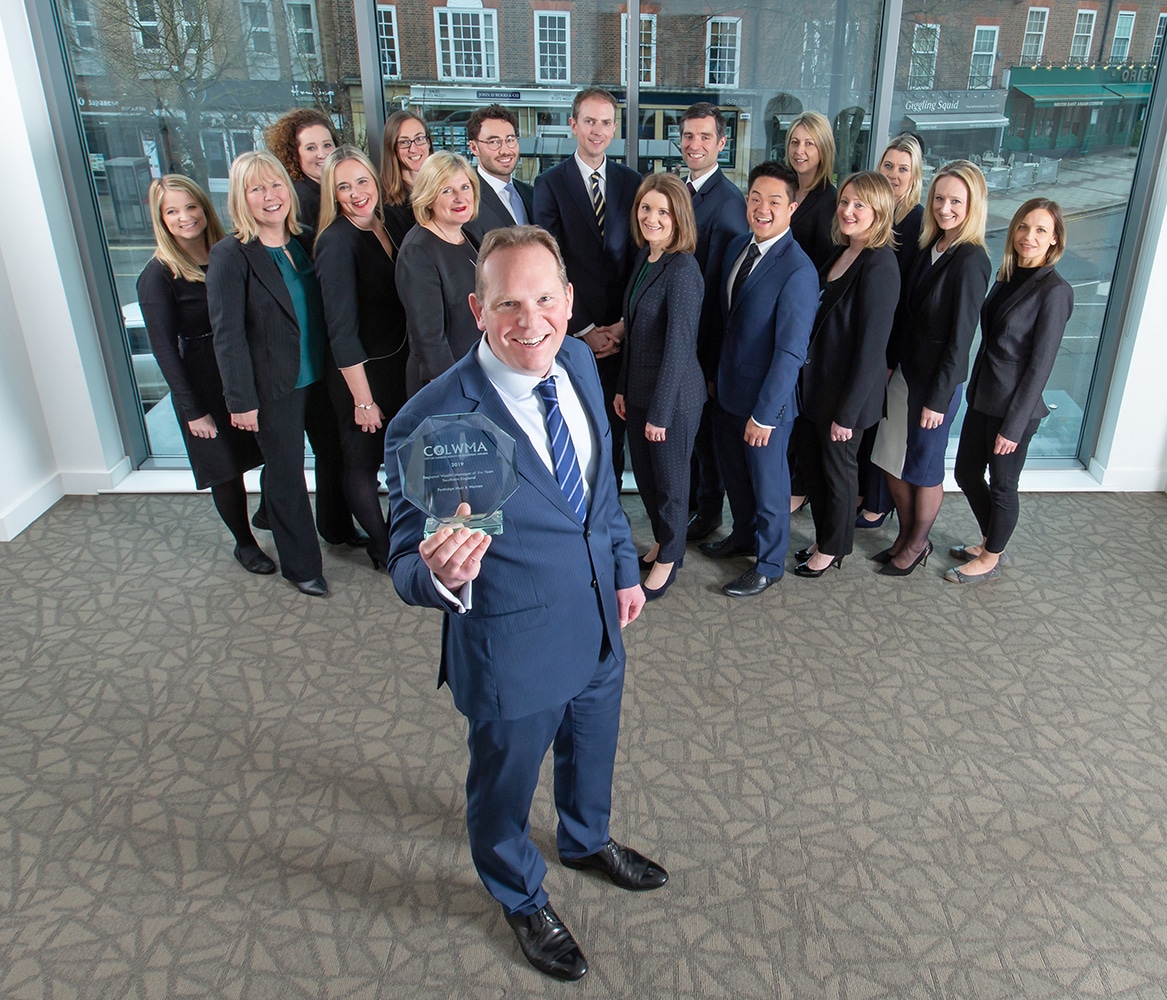 The Independent Financial Advisers People in Hampshire Depend On
At Partridge Muir & Warren, we offer an all-encompassing service in financial advice. Hampshire wide, our clients know they are able to rely on us to expertly manage every aspect of their financial planning needs.

With our own in-house team of financial planners, tax advisers, investment and portfolio administrators and legal specialists, we can provide all you need for each and every aspect of your financial life.

So, whether you need a financial adviser in Hampshire; are seeking a tailored investment strategy to maximise your returns or achieve a particular financial goal; you want to set up a trust, or are keen to reduce the Inheritance Tax payable on your estate for the benefit of your loved ones, we have the expertise to assist you in every way.

Our highly qualified, award-winning experts have the in-depth knowhow and technical competences to bring your financial goals into focus. This, together with a commitment to the very best in client care spanning several decades, means that you can consider PMW an astute choice when it comes to independent financial advisers in Hampshire.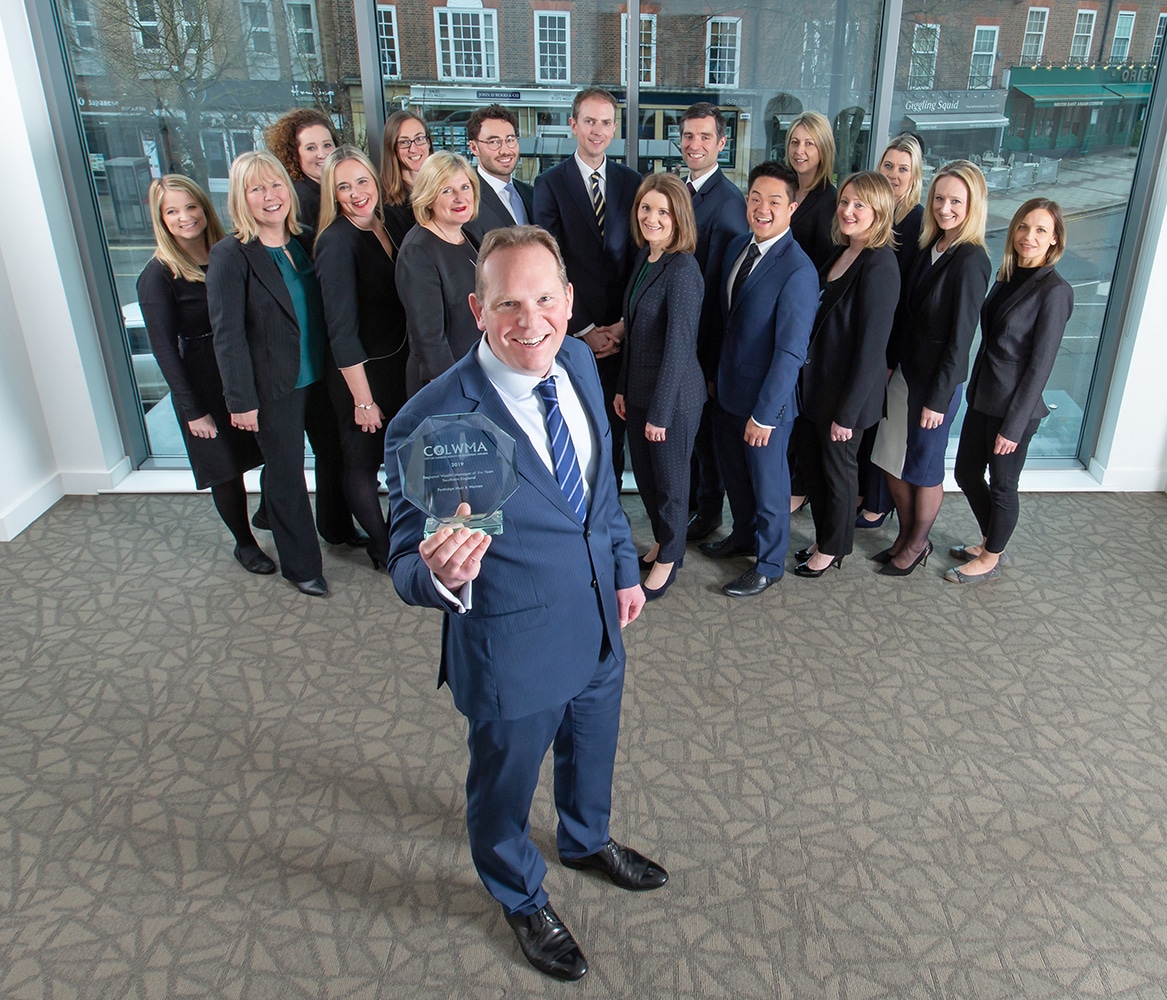 Learn More About Our Financial Services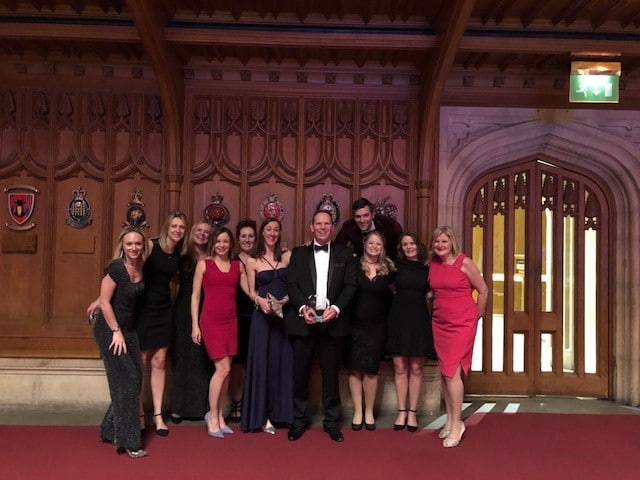 Award-winning Wealth Management
Since 1969, PMW has been dedicated to delivering the highest levels in client care, backed by the very best technical skills. We are proud to report that our efforts have been recognised by a variety of awards.

The City of London Wealth Management Award, ours for three consecutive years, is presented in recognition of service quality. In 2019, we were voted by our clients and the public as winners of Wealth Manager of the Year Southern England and, for the past four years in a row, we have retained the title of Advisory HQ Best UK Independent Adviser, with the awards panel having cited our long term client commitment and team approach as winning qualities.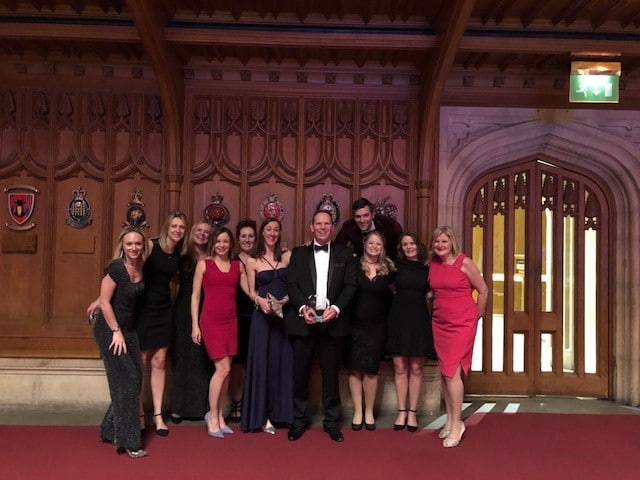 Our Wealth Management and Financial Planning Services in Hampshire
One of PMW's underlying strengths is that every client is treated as an individual and the company ensures that it offers a specialised service tailored to the client's needs and not one based on a 'one size fits all' approach. I have used PMW for over 35 years and therefore observed, at close hand, the increasing sophistication of their analytical investment approach which has resulted in wise and appropriate choices of suitable investment products, and I have been very pleased with the returns obtained.  Indeed, I have recommended them to friends which, of course, is the ultimate test of a client's satisfaction.

Partridge Muir and Warren's approach has always been a friendly, helpful and informative one. l am very happy to be part of the PMW family.

I have been with PMW for seven years and they have always been very professional, easy to work with and courteous. Most importantly, they cover every aspect of our financial necessities and have achieved our investment goals and objectives. They are exactly what retired investors need. Very professional but in a most pleasant way. Our meetings are always very enjoyable and I look forward to them.

I first met Simon Lewis at a pre-retirement seminar run by my employer in mid '90s. It was my first experience of wealth management and at that time had little surplus wealth to invest, but I signed up. I retired after a career which included long periods on contract working outside UK, and so I have neither a full state pension, nor a maximum employer's pension. Management of our savings is thus of great importance, as regular withdrawals provide a top up to our income. Over the years we have learnt more about PMW and Simon, who is now CEO, and have come to trust their investment philosophy. It is completely tailored to our requirements, as a result of in depth and regular discussion with us. PMW have what I regard as an intensive doubting style. They do not take potential investment funds at face value, but dig under the surface to determine whether the fund is sound, before investing. They also ensure that the fund continues to perform. Not only are we able to withdraw a regular income from our savings and achieve an agreed, and satisfactory, capital appreciation, but we have also called on our funds from time to time to buy a larger item such as a new car, and the funds have been released and available quickly. We have no hesitation in recommending PMW to you. Our funds are managed prudently and professionally and we have confidence that they will manage your funds in the same way.

You have looked after me extremely well over the years and have always been approachable, helpful and easy to talk to. Thank you.

Many thanks for your continued patience and understanding, which is much appreciated.

We can't thank you enough for this. I know your presence ​alone has been of great comfort to my mother; your expertise is clearly huge and so useful to us at this difficult time.

Your help and guidance was most invaluable and very much appreciated in this respect, as it was all way beyond my understanding of these matters. You have been extremely patient and understanding throughout the whole procedure. I cannot thank you enough for all that you have done for me – you were wonderful.

"We can rely on PMW's guidance and knowledge with the various markets. Whilst I take a bird's-eye view of what is going on in markets, it is reassuring that we know that PMW can deliver an in-depth view – that over time has proved to be successful"
How much will I pay for financial advice in Hampshire?
At PMW, we feel strongly that our clients are treated as individuals. With this in mind, we do not publish a standard price list for our services. However, we can say that you will never find any hidden costs when engaging us as your independent financial advisers in Hampshire.

We always fully explain all our charges before you proceed with any of our financial advice, investment, estate planning and wealth management services in Hampshire.

Our fee structure is based on the specific service or services you need, and the nature of the advice we give you. Please rest assured however that there will be nothing unexpected at any point. We will provide you with outline costs once you've had your no-obligation complimentary consultation.
What is a 'Chartered Financial Planner'?
Chartered status is the accepted 'gold standard' for UK financial planners and advisers. It proves an accomplished level of competence and experience, as well as ongoing dedication to the profession.

For an individual financial adviser to be granted Chartered status, they must complete around 14 exams in a range of aspects of financial services and related subjects. For a company to be given Chartered status, it must prove its dedication to professional standards at the highest level.

As a chartered financial advisers operating in Hampshire, we are committed to delivering nothing but the highest standards of advice to our clients. We also determined that all our advisers work to ethical standards at all times, with the best interests of our clients firmly rooted at the heart of everything they do.
What is the difference between a financial adviser and a wealth manager?
Financial advice is more focused around investment, whilst wealth management is more about ongoing financial planning. All of these are services we offer Hampshire wide.

When giving wealth management advice, we consider every aspect of a client's financial situation. Our aim is create a roadmap to bring you closer to your goals. Once that's in place, we can then come up with personalised strategies to get you there.

Wealth management could encompass strategies around savings and investments, tax planning, will writing, estate planning, wealth preservation and retirement planning. In other words, everything you need to meet your ultimate financial goals.
Estate planning is all about arming you with the reassurance you need that those you care about will be provided for as per your wishes when the time comes.

We offer a comprehensive estate planning service for our Hampshire clients. The service is all-encompassing, and may including ensuring your investments are achieving the best possible returns with minimal risk; exploring ways to reduce the amount of Inheritance Tax payable on your estate when you die and, where necessary, the setting up of trusts to protect the inheritance of any younger or vulnerable beneficiaries.

We also offer a will writing service, and can arrange Lasting Powers of Attorney to protect your interests in the event of you becoming mentally incapacitated.
What makes you 'independent' financial advisers in Hampshire?
Whilst some financial advisers or planners are tied to a specific provider or insurer, the advice we offer is completely independent. This means we are able to recommend products such as insurance policies, pensions and investments from the whole of the market, giving you a much wider scope of choice.

Unbiased recommendations such as these are in your best interests. This way, you will get to benefit from the product that is appropriate to your individual needs, rather than simply 'the best of a limited list'.